Northwoods Bird Dogs offers dogs for sale from their top quality English setter and pointer breeding program. These dogs have been handpicked from select litters and kept for development and training. They are dogs that have it all—talent in the field, excellent physical conformation, superior instincts, intelligence and wonderful temperaments.
Dogs are priced according to their level of development and training.
Listed below is the first 2016 dog for sale. Other dogs will be available. Please contact Jerry and Betsy for more information.

Northwoods Fendi   Setter, whelped April 15, 2015, White, Black, Tan & Ticked   SOLD         Erin's Hidden Shamrock x Northwoods Chardonnay   Pedigree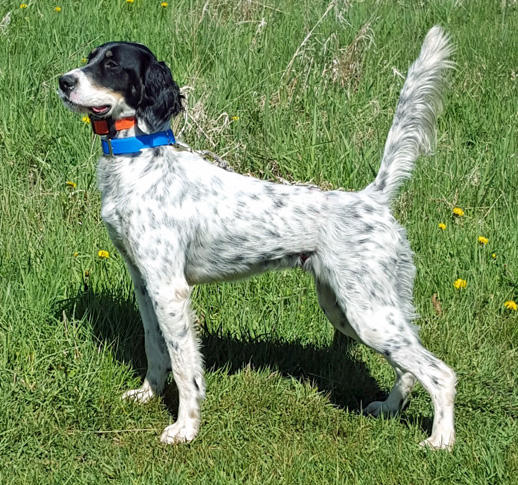 Northwoods Prada   Setter, whelped March 15, 2015, White, Black, Tan & Ticked   SOLD        Northwoods Grits x Northwoods Carly Simon   Pedigree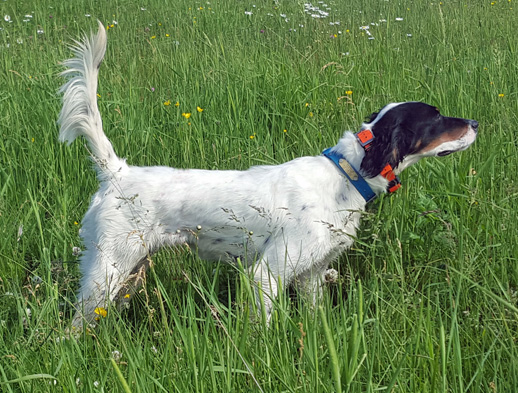 Northwoods Mercury   Setter, whelped August 12, 2014, White, Black, Tan & Ticked   SOLD   Northwoods Parmigiano x Northwoods Rum Rickey   Pedigree