Northwoods Bird Dogs offers dogs for sale from their top quality English setter and pointer breeding program. The prospects have been handpicked from select litters and kept for development and training. These dogs have it all—talent in the field, physical conformation, instincts, intelligence and wonderful temperaments.
Dogs are priced according to their level of development and training.
Listed below are dogs sold in 2017. Please contact Jerry and Betsy for information on availability of other dogs.

Northwoods Chanel   Pointer, whelped March 22, 2015, White, Black & Ticked    SOLD            Rock Acre Blackhawk x Northwoods Vixen   Pedigree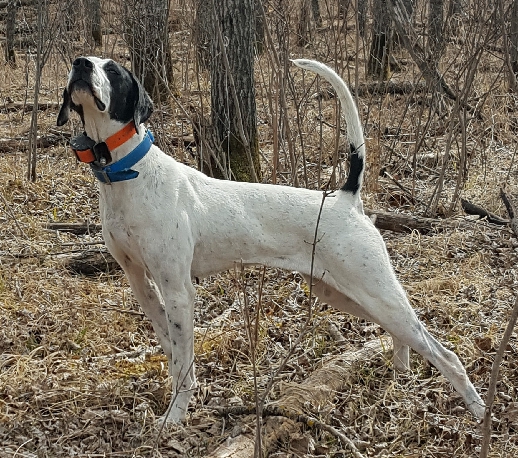 Northwoods Gucci   Setter, whelped April 15, 2015, White, Black, Tan & Ticked   SOLD         Erin's Hidden Shamrock x Northwoods Chardonnay   Pedigree