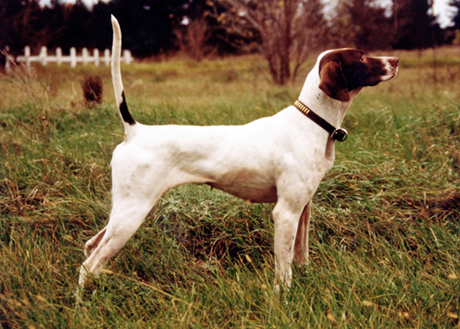 Puppy buyers often become fixated on their order of pick in a litter. Betsy and I know—first hand—that the last pick can be the best.
The first grouse champion we owned was bought sight unseen from Maine. Not only was our puppy the last pick but the breeder changed his mind during the process.
We were excited about that that litter—a repeat breeding of a top-notch female grouse dog, 5X CH Vanidestine's Rail Lady, to a spectacular male, 2X CH/RU-CH Northern Dancer,  trained and handled by fellow Minnesotan Jim Tande. Eddie Vanidestine first told us we were getting an orange-and-white female. We said, "Fine." When he later called to tell us it would be a liver one, we again said, "Fine."
Most of that litter went to grouse trialers and we never saw or heard anything about an orange-and-white female. But that liver puppy grew into our extraordinary 2X CH Dance Smartly and became the foundation of our pointer line, now four generations down.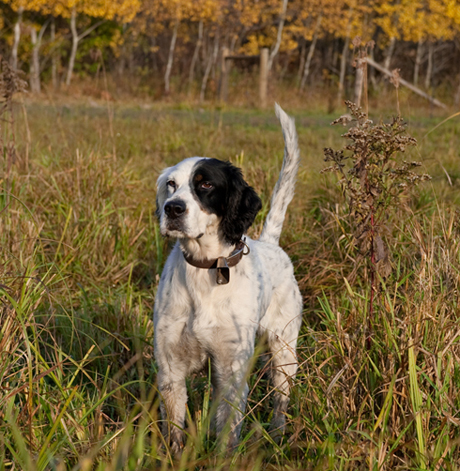 It's hard to believe how close we came to not having what would become our best setter ever. When we bred Blue Silk to Paul Hauge's Houston in 2004, our first pick was based on looks—a gorgeous, tri-color male with a solid head. After two other males were chosen, one was left. He had a big, blocky head, a patch on one side of his head and a small spot over the other eye. We named our first choice Kobe and the leftover pup, Shaq.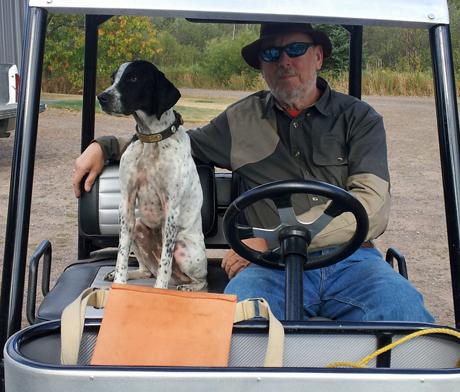 The all-female litter out of Northwoods Prancer by CH Westfall's Black Ice in 2011 left us with an evenly marked, black and white one with a spot at the base of her tail. Jeff Hintz, good friend, neighbor and training helper, took her. Jeff will tell you in a heartbeat that he will take last pick any day if it turns out to be as good as his precocious, smart, talented young champion, JTH Izzie.
In a previous post, How To Pick a Puppy, I wrote that the essential concepts are to: first, choose the right breeder and, second, choose the right litter. The pick order is the least important. It is impossible to definitely know what a puppy will become when it is eight weeks old.
Others agree. John Wick, breeder of hundreds of coonhounds, writes, "It is absolutely impossible at 8, 10, 12 weeks of age to pick out the best pup or pups, no matter who you are or what you know."
Comments