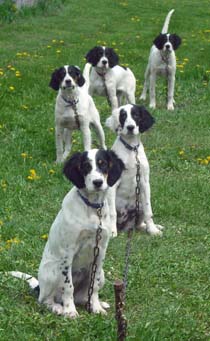 When Betsy and I sit down to discuss litters we'd like to produce, it's a fun process but it also takes hard work. We look at individual sires and dams. We also look at possible combinations of traits, characteristics and tendencies of those dogs, both in the field and in the kennel.
We also evaluate litters already produced. While appraising one dog from a litter gives us some idea of what its parents can produce, an even better option is to evaluate an entire litter. Then we can truly get a feel for the preponderance and/or scarcity of the various traits we're breeding for.
We're fortunate to train many dogs we've bred and this summer has been fantastic. We've looked at offspring from seven litters—from first-year dogs and puppies to three-year-olds.
Six of seven puppies from our January 2011 litter by Northwoods Chablis x Northwoods Blue Ox litter are here for early training. Betsy and I kept two and four are client-owned. We're getting a good look at what first-time dam Chablis is passing on. We're very pleased with our initial impressions—all are naturally staunch on point, back and, to some degree, retrieve. They have a strong urge to hunt for birds and are beautiful on point with lofty posture and high, straight tails.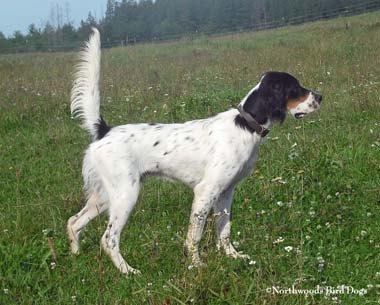 Beasley:  Ox x Chablis (2011) male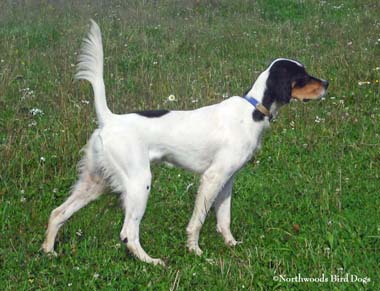 Tes:  Ox x Chablis (2011) female
Last year the breeding of Houston's Belle's Choice x Northwoods Blue Ox produced seven puppies and all have been in for training. Again, four are client-owned, Dan Stadin, the man who works with us, owns one and we own two. This litter is being steadied to wing and/or shot and is finishing out with great character and intensity. It should be an exciting fall for these one-year-old dogs and their owners.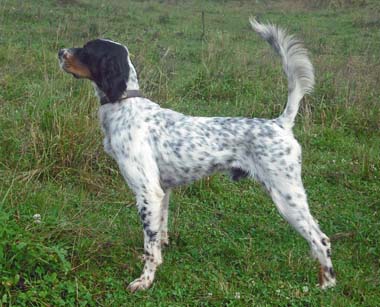 Parmigiano  Ox x Choice (2010) male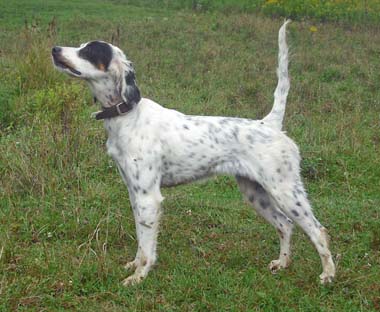 Camembert:  Ox x Choice (2010) female
In addition to those two, this summer we're training offspring from the following litters:
2011:  Northwoods Prancer x CH Westfall's Black Ice
2010:  CH Houston's Belle x Northwoods Blue Ox
2009:  CH Houston's Belle x CH Magic's Rocky Belleboa
2009:  Houston's Belle's Choice x Blue Shaquille
2008:  Old Glory Bluebell x CH Magic's Rocky Belleboa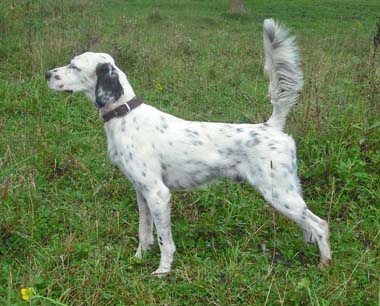 J.B.:  CH Magic's Rocky Belleboa x Old Glory Bluebelle (2008) male
Comments