Northwoods Bird Dogs is now producing the sixth generation of English setters and fourth generation of pointers. Detailed here are current-generation males that are vital contributors to the breeding program.

Blue Shaquille  Setter, whelped May 3, 2004. White, Black, Tan & Ticked
Houston x Blue Silk  Pedigree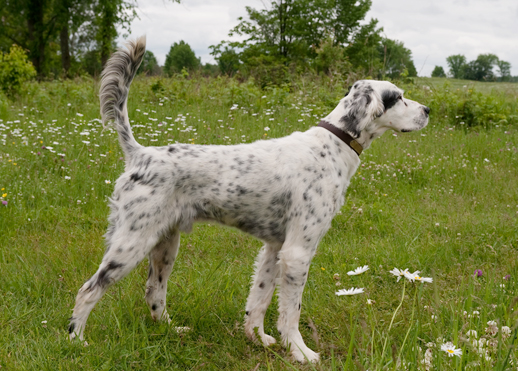 Shaquille is as good a grouse dog as Betsy and Jerry have ever owned. He has a handsome, blocky head and weighs 54 lbs. Shaq has an excellent nose and a strong, powerful stride that always leads to birds. He has incredible endurance and his style and loftiness on point will be the same at the end of three hours as it was at the beginning. Around the kennel, he is extremely charismatic. Any visitor—no matter whether looking at puppies or pointers—ends up in front of Shaq's run. He has been bred to several females and, fortunately, his progeny have inherited his wonderful qualities.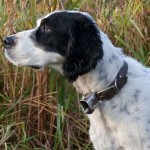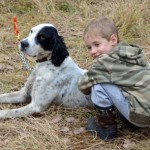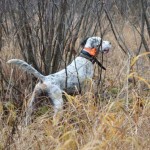 Northwoods Blue Ox  Setter, whelped January 2, 2007. White, Orange & Ticked
CH Peace Dale Duke x Blue Silk  Pedigree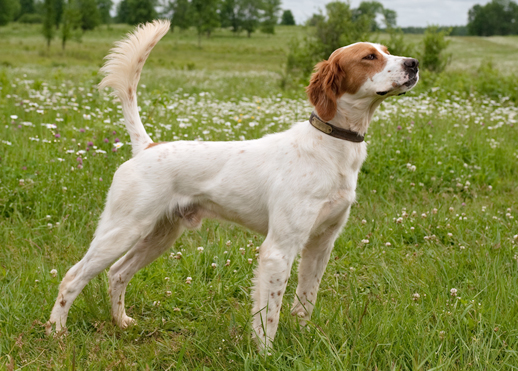 Ox is a powerfully built, 50-lbs. dog with a strong gait. He has tremendous endurance and is a good warm-weather dog. Ox is fast and has desire but will adapt to the cover and handle to the hunter. He is accurate and intense on point, backs and naturally retrieves. He is a strong bird finder with an exceptional nose and has been hunted on ruffed grouse, woodcock, sharp-tailed grouse, pheasants, Mearns quail and bobwhite quail. Ox has a great disposition—calm, sweet and easy-going. His first litters have been outstanding producing several field trial winners and easy-to-handle, natural grouse dogs that also have his excellent temperament.