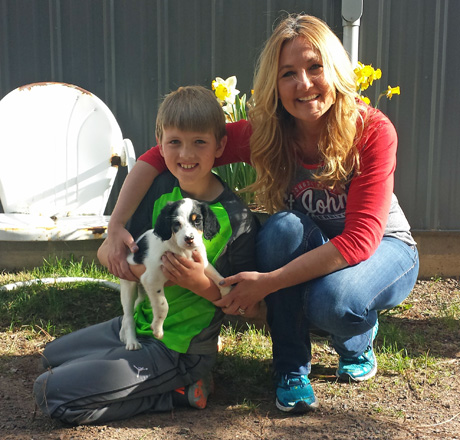 Within the last two weeks, our English setter and pointer puppies headed off to their new homes. Puppy buyers drove to the kennel from Illinois, Michigan, North Dakota and Oklahoma and from various parts of Minnesota. Other puppies flew to new homes in Colorado, Maine, Massachusetts, Montana, North Carolina and Oklahoma.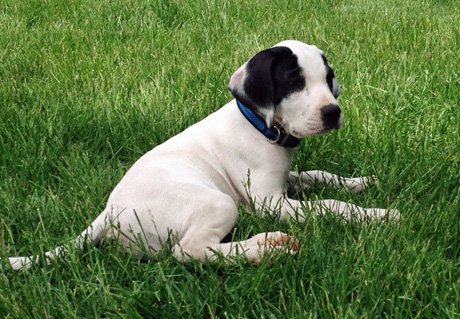 It is 4:26 and Blackhawk has landed. Thank you for this opportunity.
~ Bill
For many of these families, this puppy will be the second they're bought from us so it was fun for Jerry and me to see the first dog again and to spend time with these friends. Other owners are new to us and we enjoyed getting to know them.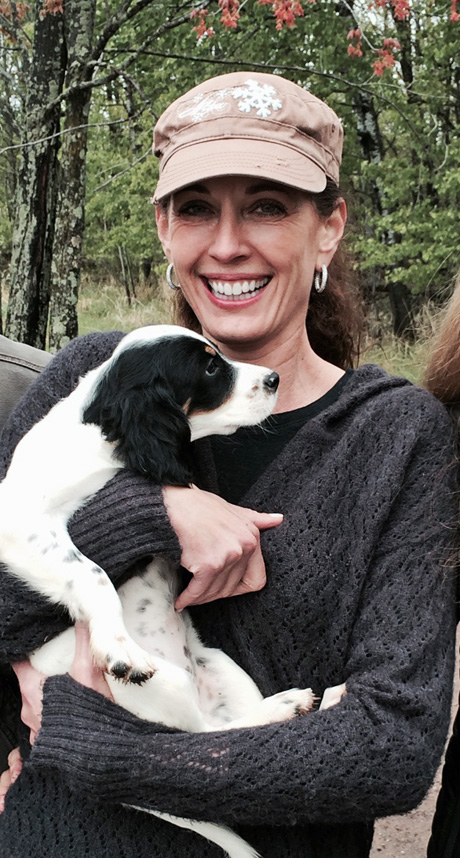 We love her already!! She is doing great and is a good girl. Sleeping in her crate without too much hysterics!! Now if we could just pick a name. Right now I am sitting on the couch with Rose sleeping on my lap and the puppy curled up to Rose. Progress!!
~ Laura
While it is a traumatic day for the puppies, they very quickly adapt. Within hours of getting to their new homes, they were inside cuddling on couches and playing on soft rugs or outside in the backyard.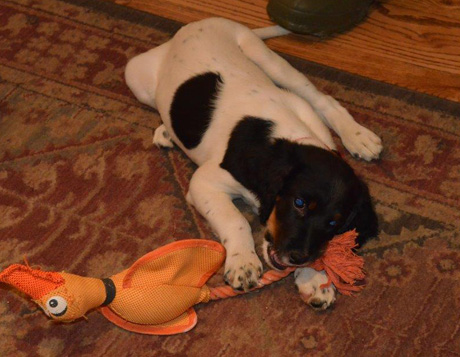 She arrived in perfect shape and was happy to see me. She is amazingly bright, obviously well socialized, incredibly friendly, non-stop playing and sound sleeping.  Neither Carol nor I recall a puppy that seems to have the smarts of a big dog in such a small package. She is a joy! We put her in a crate at night next to the other dogs and she goes right to sleep.
~ Bob