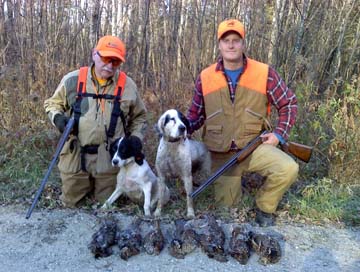 No excuses here. This day was a 10 for Wayne, Abby, Shaq and Brian.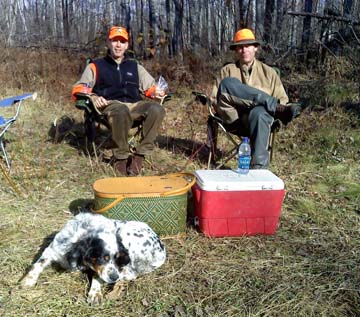 Dog tired. Brian and Mark enjoy a tasty lunch prepared by Gail and Jannie while Lucky takes a well-deserved siesta.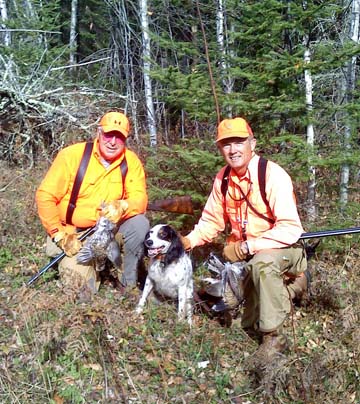 Photo op. Jim, Roxie and Ken take a quick break. Ken bought Roxie from us as a 2-year-old and she has matured into an excellent grouse dog.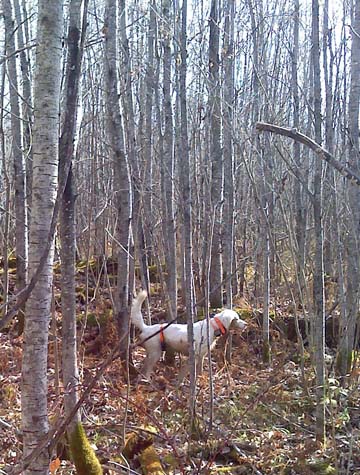 Another grouse for Sam. Jim's dog Sam is a nine-year veteran of the grouse woods and knows how to do his job.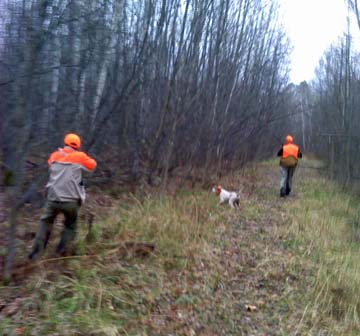 Lights, camera, action! Oscar pins a pair of running grouse and Mike and Steve hustle to get into position for the shot.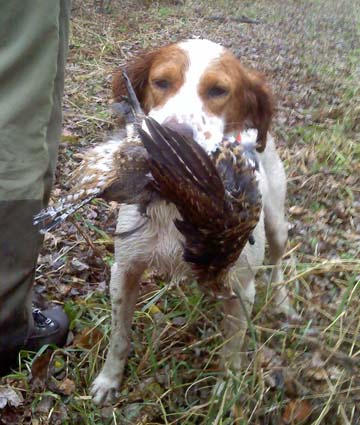 This one didn't get away. Oscar will retrieve them, too.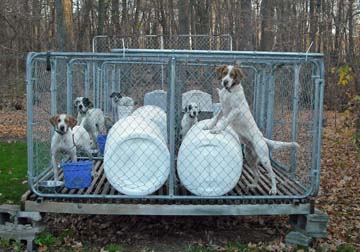 Guide string accommodations.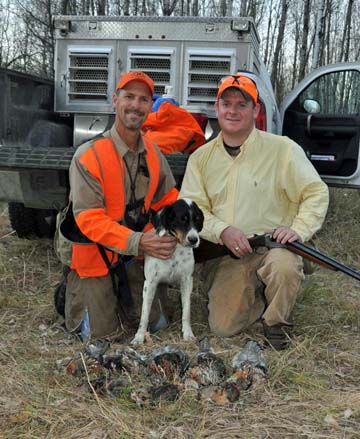 Team work. CH Houston's Belle, me and Jamie with his five grouse. At age nine, Belle has a head full of grouse sense. Oh yeah, and Jamie shot well, too!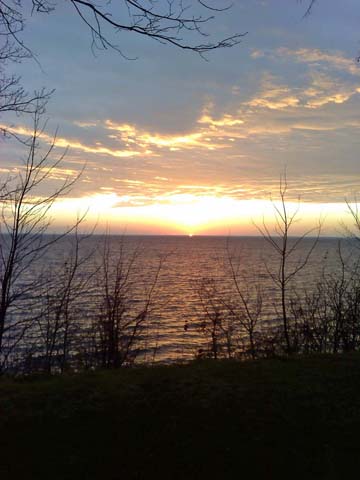 Season's end. A gorgeous November sunset over Lake Winnie as viewed from Bowen Lodge.